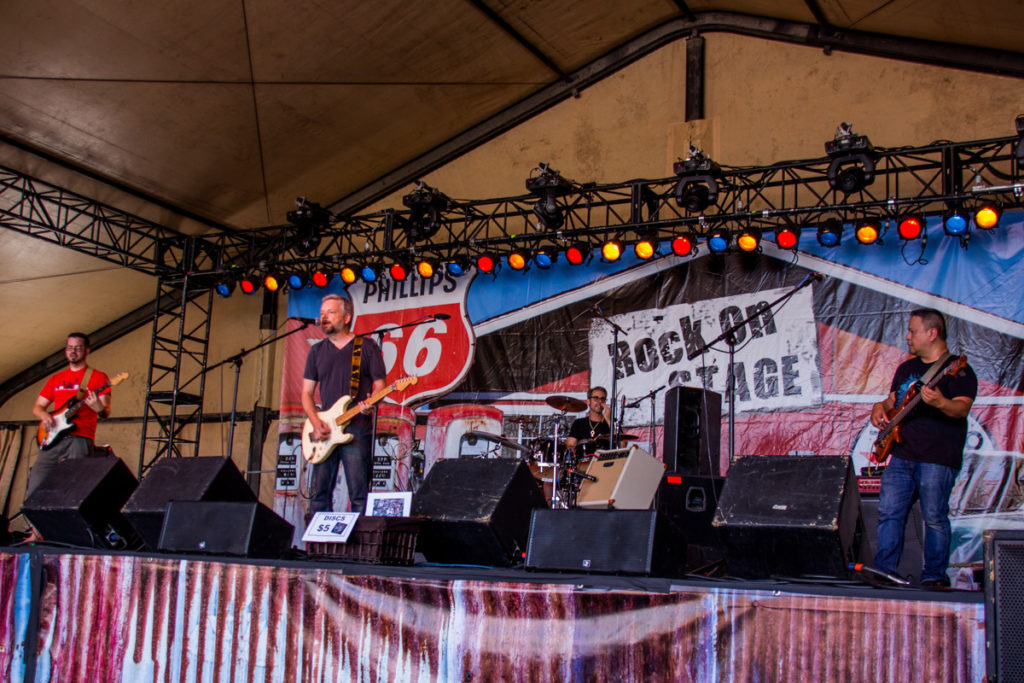 Rock and roll will never die. This is the simple and powerful idea that animates the San Diego band, Fly Like Venus. In an age of auto-tuned vocals over electronic pulses, it is genuinely refreshing to hear an honest authentic rock band that isn't afraid of stretched out songs featuring heavy riffs, real drums and extended guitar solos.
Formed in 2016 in the Birdland neighborhood of San Diego, Fly Like Venus is comprised of two singer/guitarists – Tom Nawrocki and Mike Chadwick – along with drummer Rusty von Dyl and bassist Denver Miranda. All accomplished musicians who have played in other notable bands around San Diego and beyond over the past few decades, they combine their talents to create a unique and exciting chemistry that defines the Fly Like Venus sound.
Blending hard grooves inspired by the rock that spanned the 70s to the 90s along with a dose of funk, vintage blues, psychedelia and even some math rock and jazz fusion elements, Fly Like Venus creates a signature sound that can often surprise the listener with the diversity of its eclectic influences. Never constrained by formulaic pop music sensibilities, the band is willing to explore longer song formats that will take you on a sonic journey. At the same time, the songs are chock full of memorable hooks that will stick with you and beg to be heard again.
During 2016, the band was focused primarily on writing and recording its debut album, Scenes. With songs that run from from deep heavy rock to fun and whimsical funky tunes, the album provides a good representation of the wide range of the Fly Like Venus sound. Throughout 2017, the band will be promoting their album through live shows as they simultaneously work on new material for future releases. If you are a music lover who longs to hear great rock bands again, you will discover much to like in the sounds emanating from this up and coming San Diego band.